NEWS
WATERPROOFING MEMBRANE MANUFACTURER
Jinding Waterproof - China Waterproofing Membrane Supplier
inding waterproof trusted waterproofing membrane manufacturers,as waterproofing membrane supplier,offering high-quality china waterproofing membrane。

When it comes to protecting your structures from water damage, choosing the right HDPE waterproofing membrane is crucial. Jinding Waterproof, a renowned brand in the industry, stands as your trusted waterproofing membrane manufacturer and supplier in China. With a strong commitment to quality and innovation, we serve businesses seeking top-notch waterproofing solutions.
Exceptional Quality
Our waterproofing membranes are crafted from only the finest materials, ensuring long-lasting durability and performance. We use advanced technology and equipment to ensure that each membrane meets our high standards for quality, providing peace of mind for our clients.
Customization Service
We understand that every project has unique waterproofing requirements. Therefore, Jinding Waterproof offers a customization service where we can tailor-make our membranes to fit your specific needs. Whether it's for a large-scale construction project or a smaller home improvement task, we can provide the perfect solution.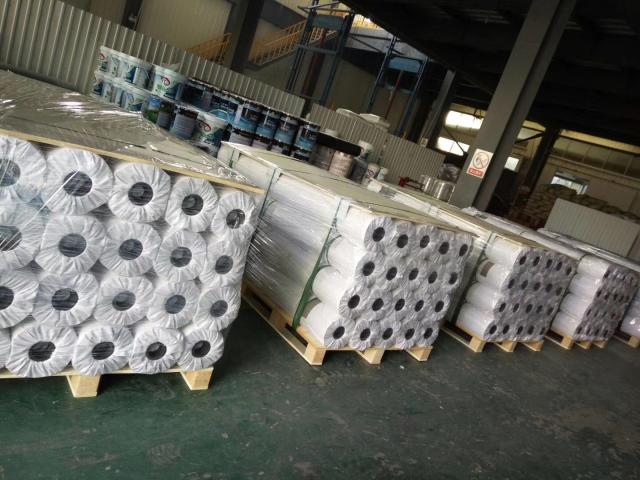 Competitive Pricing
As a leading China manufacturer, we are able to offer competitive pricing on our waterproofing membranes. We maintain a high level of cost control throughout our manufacturing process, passing the savings onto our customers. We believe in providing value for money, ensuring you get top-quality products without breaking your budget.
Exceptional Customer Service
At Jinding Waterproof, we value our customers and strive to provide exceptional customer service. Our team of experts is committed to assisting you with any questions or concerns you may have. We pride ourselves on our commitment to quality and customer satisfaction, and we will do everything possible to ensure your satisfaction is our top priority.
Contact us today to discuss your waterproofing membrane requirements, explore our wholesale opportunities, and leverage our expertise in custom ODM/OEM solutions. Protect your structures with our cost-effective and high-quality waterproofing membranes, manufactured right here in China.