NEWS
WATERPROOFING MEMBRANE MANUFACTURER
Jinding Waterproof Butyl Waterproof Tape Supplier from China
Discover Jinding Waterproof's premium butyl waterproof tape – your solution for sealing, protection, and low-temperature adaptability. Reliable, cost-effective, and factory-direct.
Unlock a world of versatile sealing and repair solutions with Jinding Waterproof's exceptional butyl waterproof tape. As a reputable manufacturer and supplier based in China, we proudly present a comprehensive range of high-quality products that cater to various needs, offering reliable protection in diverse climates.
Why Choose Jinding Waterproof Butyl Waterproof Tape?
Unmatched Performance: Our butyl waterproof tape delivers swift and effective sealing and repair results. Withstanding the test of time, it creates a durable shield in all weather conditions.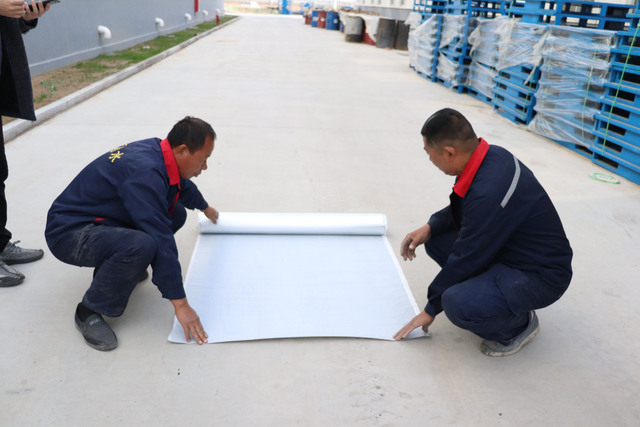 Ultimate Versatility: From sealing joints to repairing leaks, our tape adapts seamlessly to diverse applications. Its low-temperature adaptability ensures dependable performance even in challenging environments.
Cost-Effective Solution: Achieve premium results without breaking the bank. Jinding Waterproof offers competitive pricing without compromising on quality.
Factory-Direct Advantage: Benefit from our direct-from-the-factory approach, enjoying both economical pricing and top-notch quality.
Experience Excellence with Jinding Waterproof
Choose Jinding Waterproof for innovative solutions that redefine waterproofing, sealing, and protection. Our butyl waterproof tape is designed to meet your specific needs, delivering a lasting shield that stands strong against the elements.
Elevate your projects with confidence – make Jinding Waterproof your trusted partner for reliable and cost-effective solutions.